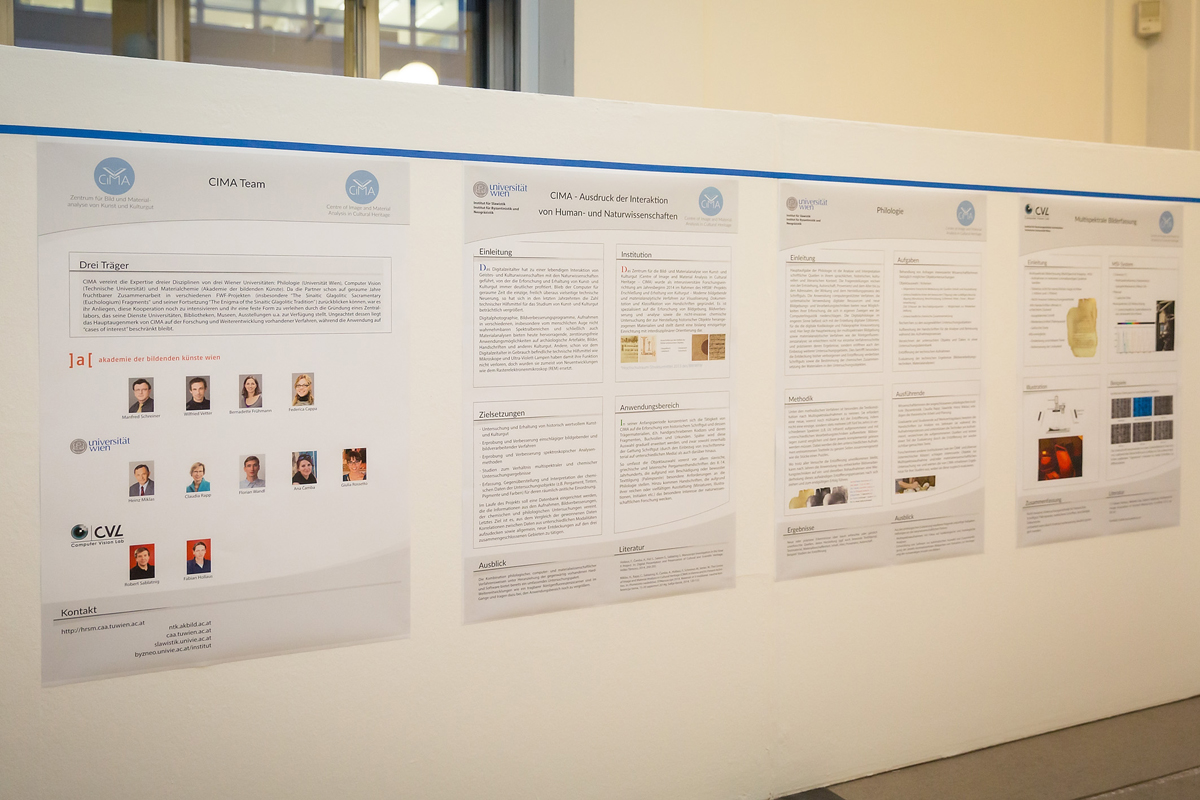 The posters, which have been presented at the opening of CIMA, are provided as PDF's: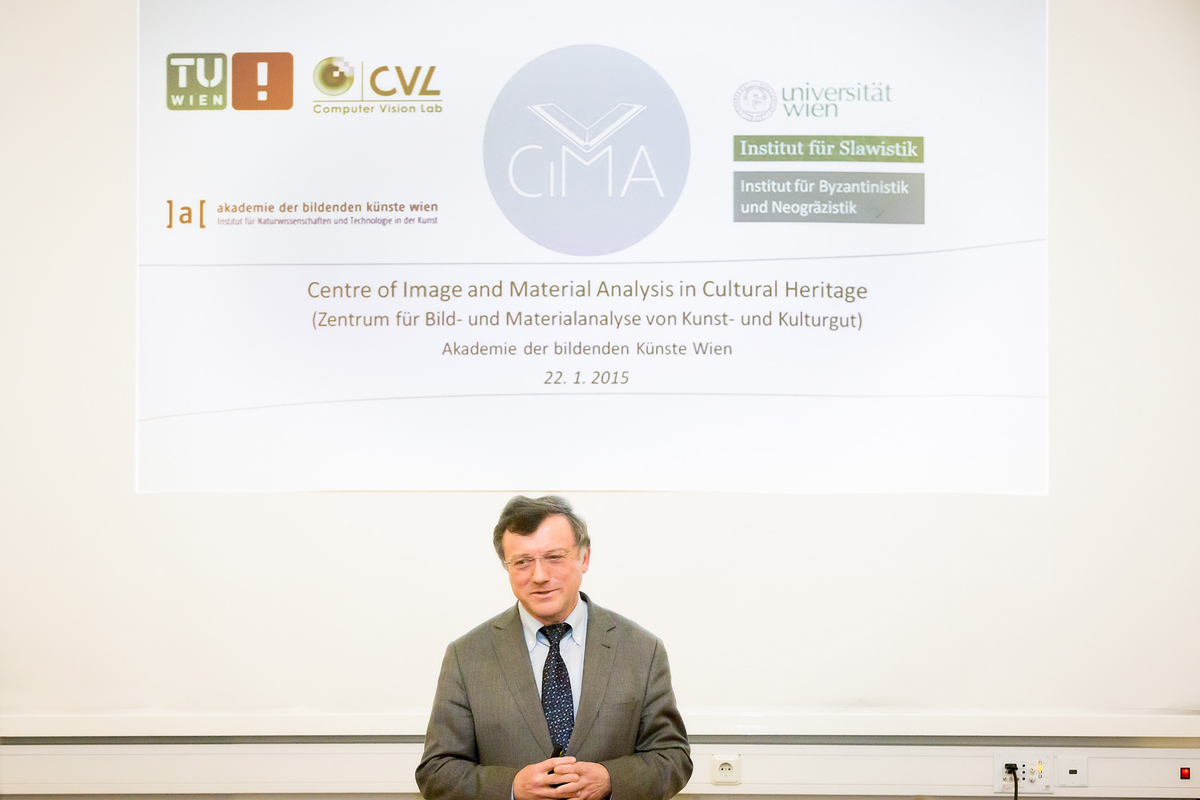 The images of the CIMA presentation are now here.
CIMA will present its activities within the Open Days 2015 (Rundgang 2015) at the Academy of Fine Arts Vienna. The introduction of CIMA will start with a presentation by:
Rechtstexte des Mittelalters als "Gesamtkunstwerk"
Interdisziplinäre Zugänge zu illuminierten Urkunden
Thursday, 22 January 2015, 17.00 hrs.
Academy of Fine Arts Vienna, Schillerplatz 3, 1010 Vienna
Lecturing Room (Vortragssaal) EA1 – Erdgeschoss (Ground floor)
More details on the presentation can be found in this invitation (in German).