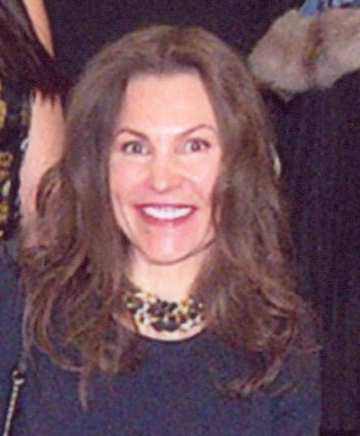 Mag. Dr. Dana Hürner, BA
Scientific Staff
Research project participation
Publications
2016
Miklas, H., Gau, M. & Hürner, D. 2016. Preliminary Remarks on the Old Church Slavonic Psalterium Demetrii Sinaitici. In: Kulik, A. et alii (eds.). The Bible in Slavic Tradition. (Studia Judaeoslavica; vol. 9). Leiden: Brill, 21-88.
2015
Miklas, H.; Hürner, D. 2015. Westliche Elemente in den sinaitischen glagolitischen Handschriften. In: Badurina Stipčević, V.; Požar, S.; Velčić, F. (ur.): Hrvatsko glagoljaštvo u Europskom okružju. Zbornik radova Međunarodnoga znanstvenoga skupa povodom 110. obljetnice Staroslavenske akademije i 60. obljetnice Staroslavenskoga instituta Krk, 5. i 6. listopada 2012. Zagreb: Staroslavenski institut, 301-320.
Miklas, H.; Hürner, D. 2015a. A Numerical Approach for Dating and Localising Glagolitic-Old Church Slavonic Documents on Graphemic Grounds. In: I. A. Boduėn de Kurtenė i mirovaja lingvistika (V Boduėnovskie čtenija). Meždunar. konferencija. Kazanskij federal'nyj universitet, 12-15 oktjabrja 2015 g. Trudy i materialy. / J. Baudouin de Courtenay and Worldwide Linguistics. Intern. Conference. Kazan Federal Univ., Oct., 12-15, 2015. Proceedings. Vol. 1. Pod obščej red. K. P. Galiullina, E. A. Gorobec, G. A. Nikolaeva. Kazan': Izdatel'stvo Kazansk. univ., 14-23.
2012
Miklas, H.; Hürner, D.; Gau, M. 2012. Nachträge zum glagolitisch-altkirchenslavischen Menaeum Sinaiticum (Cod. Sin. slav. 4/N). In: Bibleistika. Slavistika. Rusistika 2011 (FS für Anatolij Alekseev). Sankt Peterburg, 187-210.
Psalterium Demetrii Sinaitici (monasterii sanctae Catharinae codex slav. 3/N), adiectis foliis medicinalibus. Edd. Gau, M.; Hürner, D.; Kleber, F.; Lettner, M. & Miklas, H. Sub red. H. Miklas (Glagolitica Sinaitica: Editionen und Abhandlungen zur glagolitisch-altkirchenslavischen Tradition des Sinai). 2012. Wien: Verlag Holzhausen, 301 p.
Dissertation:
Paläographie und Graphematik der westkirchenslavisch-glagolitischen Kiever und Prager Blätter im Kontext der sinaitischen Tradition unter besonderer Berücksichtigung der Einträge des Demetrius Sinaiticus. Diss. Univ. Wien, 2010 (http://othes.univie.ac.at/13004/).
Magisterarbeit:
Paläographische und graphematische Studien zu den westkirchenslavisch-glagolitischen Kiever und Prager Blättern. Diplomarbeit Univ. Wien, 2008 (http://othes.univie.ac.at/3136/).
Education
2005-2009 Diploma in Slavonic Studies-Czech, University of Vienna
2009-2011 PhD in Philosophy (Slavonic Studies-Czech), University of Vienna
2013-2016 Bachelor studies in Philosophy, University of Vienna
2017 (presently) Interdisciplinary master's study in ethics for school and work, Univ. of Vienna